Help Reduce the Spread of COVID-19 Through Virtual Care
Virtual care helps ensure social distancing and reduces the risk of COVID-19 transmission in Newfoundland and Labrador by enabling the use of a phone call or videoconference for health care appointments. Whether you're a patient or a health care practitioner, explore this site to learn how you can use virtual care within our provincial health care system.
About
Virtual Care
Virtual care is in many ways just like a regular appointment, but it uses a phone call or videoconferencing to connect a patient to their doctor or health care provider. Virtual care ensures social distancing and continued access to health care services during COVID-19. Ask your health care provider if your appointment can be handled virtually.
Appointments that require in-person care will be handled as needed.
Virtual Care
and COVID-19
Newfoundland and Labrador has used virtual care programs to improve the delivery of health services for over 30 years, including the Telehealth Program. As a result of COVID-19, adoption of these services is more important than ever. Virtual care allows you to stay at home and brings health care services to you when you are self-isolating or practicing social distancing. We can each do our part to stop the spread of COVID-19 by following the clear guidance from public health experts.
Free
to Patients
Secure
& Private
Social
Distancing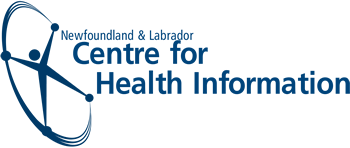 The Newfoundland and Labrador Centre for Health Information provides quality information to health professionals, the public, researchers, and health system decision makers. Through collaboration with the health system, the Centre supports the development of data and technical standards, maintains key health databases, carries out analytics and evaluation, and supports health research. The Centre supports the regional health authorities, as well as the patients and communities they serve, in the delivery of information technology and eHealth services applied in the health care system to provide quality care. The Centre's mandate also includes the development and implementation of a confidential and secure provincial electronic health record as well as other provincial clinical information programs, including the change management required to support adoption by end user clinicians.